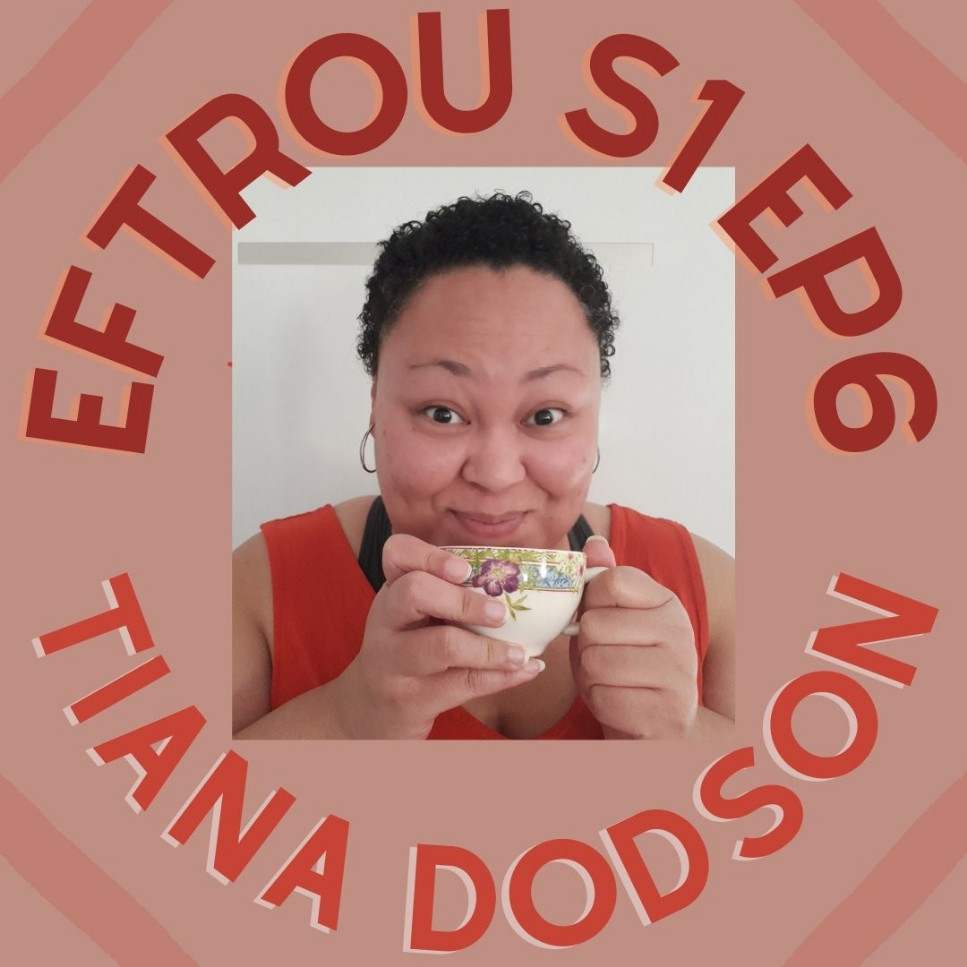 Embodiment for the Rest of Us - Season 1, Episode 6: Tiana Dodson
Chavonne (she/her) and Jenn (she/her) interviewed Tiana Dodson (she/her) about her embodiment journey.
Tiana Dodson is a fat, Body Liberation Coach and Facilitator who's out to destroy the belief that you have to be skinny to be happy and healthy, loveable, or worthy. Through her work with the Fat Freedom programs, she guides people feminine-of-center to reconnect with their bodies, destigmatize fatness, and learn about the harms of health being a measure of worth... all while finding how they can live their best fat lives.
Links:
Instagram: https://www.instagram.com/iamtianadodson/
Facebook: https://www.facebook.com/tianathecoach/
Twitter: https://twitter.com/iamtianadodson
Fat Freedom Foundation, introductory support community for body liberation: https://tianadodson.com/becomefff
Fat Freedom Moments, text message subscription service for a moment of Body Liberation in a Day Full of Diet Culture Nonsense: https://tianadodson.com/ffmoments
Content Warning: discussion of privilege, discussion of diet culture, mention of war and colonialism, mention of ableism, mention of neurodiversity barriers, mention of abusive relationships, mention of cults
Trigger Warnings:
41:33-52:23: A discussion of fatphobia in airplane travel
49:36: Tiana uses the word "crazy" to emphasize how the word has been weaponized against women and femmes and/or those with mental health diagnoses
52:57: Jenn discusses wheelchairs damaged on flights (and Jenn repairs in the moment at 51:42!)
55:33: Tiana discusses Hitler and the lack of self-awareness of those demanding conformity to dominance
1:23:13: Chavonne discusses Overeaters Anonymous
The captions for this episode can be found at https://embodimentfortherestofus.com/season-1/season-1-episode-6-tiana-dodson/#captions
A few highlights:
4:28: Tiana shares her understanding of embodiment and her own embodiment journey
59:14: Tiana discusses her understanding of "the rest of us" and how she is a part of that, as well as her privileges
1:25:13: Tiana discusses where HAES® and IE fall short
1:40:33: Tiana discusses the "safety of sovereignty"
1:48:22: Tiana shares how listeners can make a difference based on this conversation
1:50:23: Tiana shares how to be found and what's next for her
Links from this episode:
Audre Lorde's Quote about A Single-Issue Life
Belly of the Beast: The Politics of Anti-Fatness as Anti-Blackness 
Body Respect: What Conventional Health Books Get Wrong, Leave Out, and Just Plain Fail to Understand about Weight
Fearing the Black Body: The Racial Origins of Fat Phobia
Wheelchairs Being Broken on Flights
Music: "Wheel of Karma" by Jason Shaw
Please follow us on social media:
Website: embodimentfortherestofus.com
Twitter: @embodimentus
Instagram: @embodimentfortherestofus